All Weather Padlocks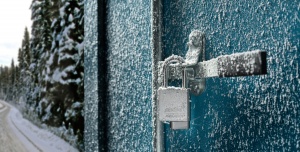 The All Weather Padlock (AWP Series) offers the highest level of padlock weather and severe service protection available from Medeco. The body is solid 303 stainless steel and is available with either a stainless steel or hardened boron alloy shackle.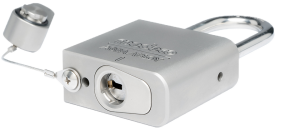 A weatherproof cylinder seal cap, attached by a stainless steel cable, seals both mechanical and eCylinders from harsh environments. Multiple mechanical and intelligent key technologies are available, as well as different shackle sizes and lengths.
The AWP is not only weatherproof, it is also a high security padlock. Mechanical cylinders provide the benefit of patented key control and resistance to surreptitious attacks while both the Medeco CLIQ and Medeco XT intelligent key cylinders add sophisticated audit and control features.
The All Weather Padlock Series can be ordered with a mechanical or intelligent key cylinder depending on your level of need for physical security, auditing, key control, and scheduling.